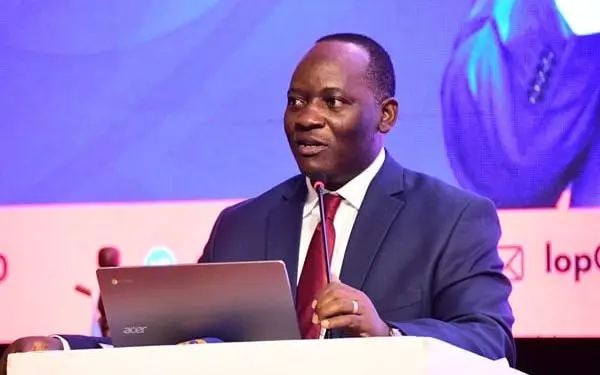 Leader of Opposition in Parliament Mathias Mpuuga on Friday responded to Prime Minister Robinah Nabbanja who recently blamed the opposition for inciting healthcare workers to strike. She made the remarks while visiting Kawolo hospital in Buikwe district.
The strike started on Monday after the healthcare workers laid down tools over unpaid salaries.
Addressing journalists this morning at parliament, Mpuuga expressed dismay over the way the Prime Minister handles herself, further advising her to change strategies and focus on the most important things that are affecting Ugandans.
"I don't need her approval or direction to do anything. She must really try to concentrate and you see her lack of concentration is what took her to 'Mabaati'…into what…just concentrate. And I wish people around her can assist her to understand the extent of her work so that they do not scatter her into going to the kind of things that are out of touch," said Hon. Mpuuga.
Mpuuga has vowed to continue with his nationwide tours to expose the rot in government and has poked the premier to join him.
"I am the LOP, I speak on behalf of 5 million people that voted the opposition in this country…so I don't need anybody's permission to do anything and I know the realm, the breadth and width of my work… my powers and privileges but I am sympathetic to her, it is not easy to be relevant." LOP Mpuuga emphasized.